Velscope Cancer Screening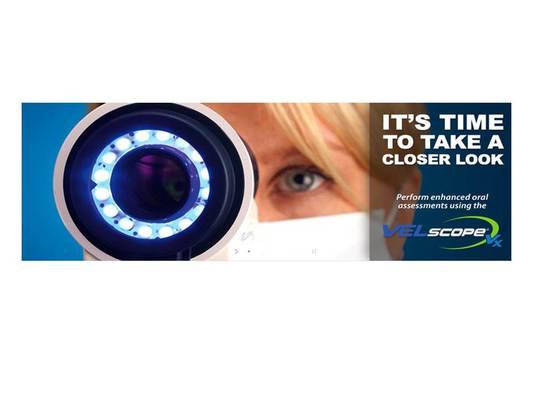 We are now recommending an annual exam and oral cancer screening with VELSCOPE for everyone 18 and older.
VELSCOPE is a non-invasive oral assessment tool that uses natural tissue fluorescence to help discover a wide range of oral tissue abnormalities, including salivary gland tumors and oral cancer, before they can be seen by the eye under natural light.
Rates of oral cancer are INCREASING because of the prevalence of HPV infections, a virus that can cause cancer.
Velscope aids in early detection of oral cancer, leading to less invasive treatment and higher success rates.
More information about Velscope Veslcope and many other dental services are offered by our general dentists Jonathan and David Conover to our patients in the Greater Cincinnati area including Finneytown, Deer Park, Springfield Township, Sycamore Township, Blue Ash, Evendale, Reading, Montgomery, Sharonville, Glendale, Wyoming, West Chester, Spring Grove Village, Northside, Pleasant Ridge, Silverton, Symmes Township, Forest Park, Springdale, Greenhills, North College Hill, Colerain, Mount Healthy, Hyde Park, Oakley, and Kennedy Heights.